Today I have been hiding from my neighbours! We are having our loft converted and so far our neighbours have been very understanding,(plus the builders have been very tidy and considerate.)but my neighbour one side has no tv reception due to our scaffolding and therefore can't watch her husband play in the rugby world cup,and my other neighbour values her mornings in bed,so didn't appeciate being woken by hammering at 8am this morning...Ooops!
So,I've buried myself in sewing and these are the results.

Firstly a jeans to skirt re do for Eden.




A blouse.This pattern came with the wrong instructions,so I had to wing it,and I forgot the waist darts! Not sure if I'm going to add them or not....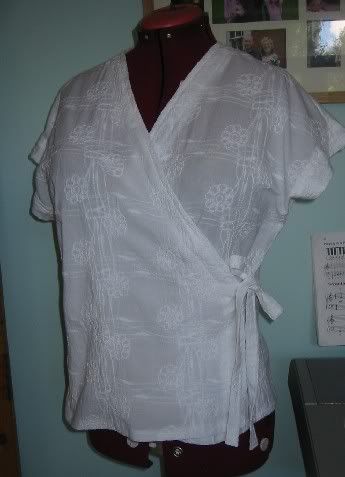 Finally, a skirt.This is the layered skirt from the Amy Butler Barcelona skirts pattern.