And more knickers
10:01 am
I've got the knicker sewing bug! I had such fun on Sunday,and then yesterday while looking for a t shirt I came across a pile of soft jersey camis that I never wear because they are too short in the body. So a cami to knicker recon was definately in order.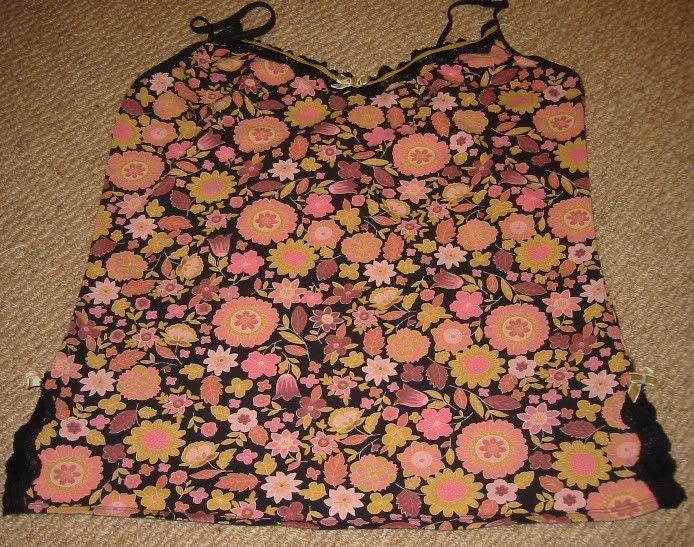 Using a pair of knickers I know already fit,I measured where to cut for the waist.I wanted to keep the pretty side slits as part of the final knickers.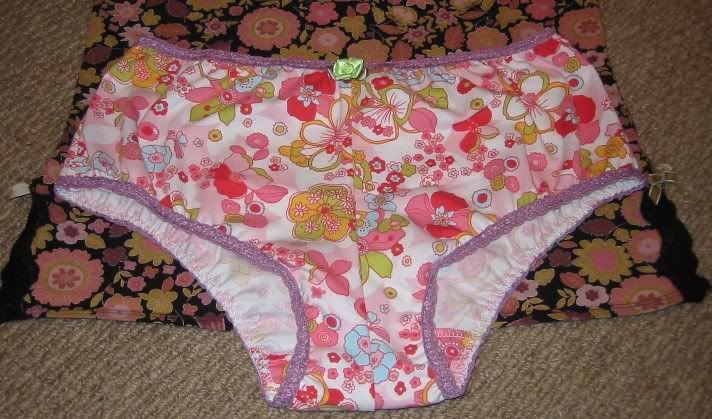 Then I needed a gusset piece (two pieces,one for the lining.).I used the pattern piece I'd already drafted,but otherwise it's easy to trace the gusset part of a fave pair of knickers and use that.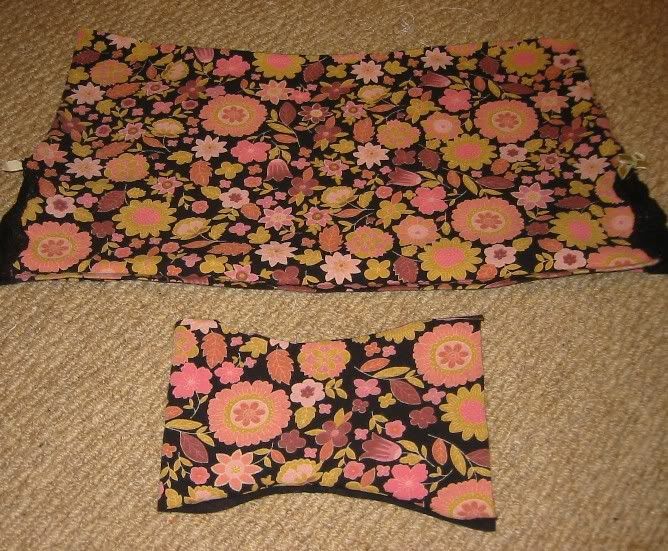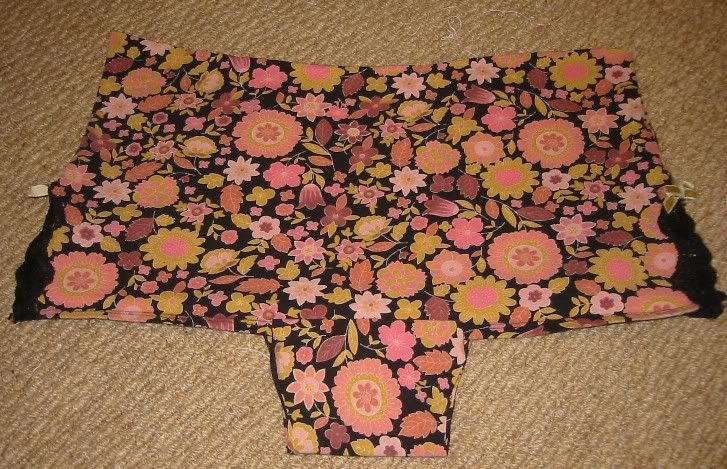 I then neatened the edges of the gusset pieces with some elastic trim,but I could have sewn right sides tog and turned,or simply overlocked the edges in a co ordinating or decorative thread.(wooly nylon would be nice and soft)
Then matching the centre of the gusset back to the back of the knickers , I used a three step zig zag on the sewing machine to attatch the gusset. (this is when a coverstitch machine would be nice). I could have used the overlocker instead,but I wanted a flatter seam on this pair as the main body of the knickers was already hemmed.




For the finishing touches,I used elastic trim to edge the waistband.I used some plain elastic trim for the back,and re used the lace trim that was on the neckline of the cami for the front of the knickers. I used a three step zig zag again,stretching the trim slightly as I sewed.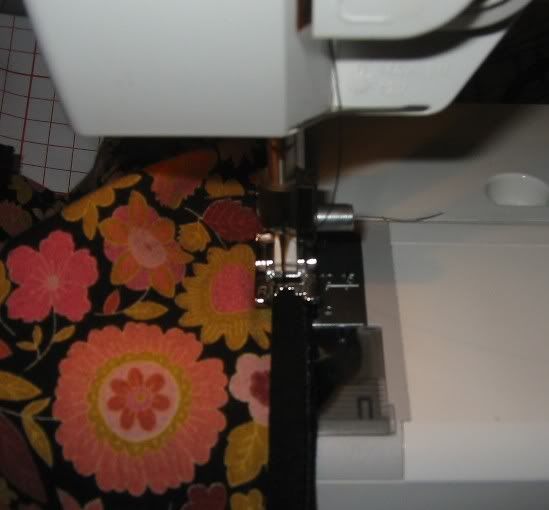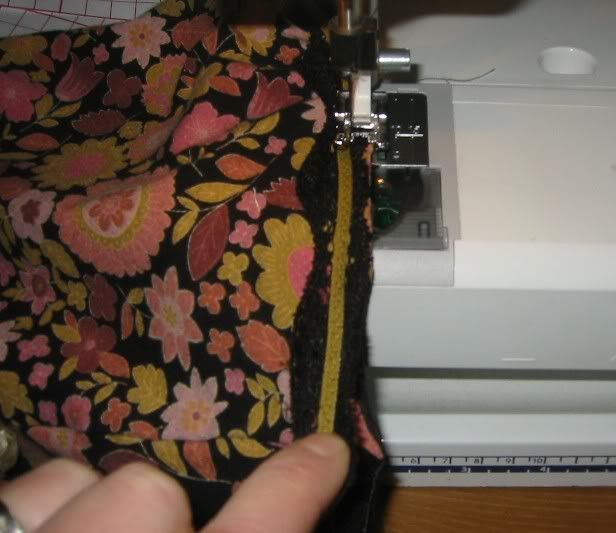 The finished knickers.