Babywearing is a huge part of my life,and finding the perfect large toddler carrier is not so easy.We were using wraps (simple pieces of cloth) daily,but wrestling a wriggly and reluctant toddler into a wrap is really not my idea of fun,so our Mei Tai collection has started to expand somewhat.
I'd been meaning to make a Mei Tai for some time,but finally I got around to it yesterday.I started out with the intention of making a Babyhawk inspired carrier with a sleep hood,but during the design/sewing process found myself making something more like a Colibri.
For once I'm actually really pleased with how this project turned out.No doubt there will be things I'll do differently next time,but there's always room for improvement.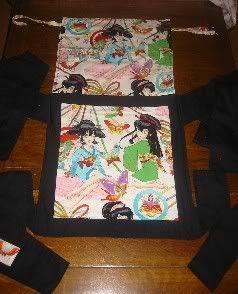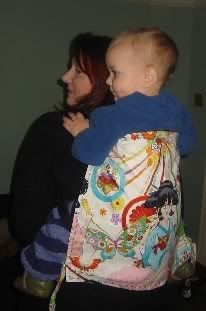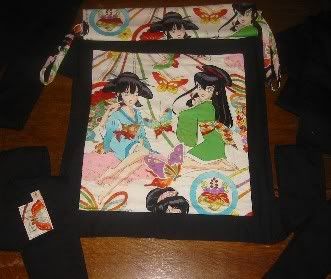 I've got the bug now,so will definately be making more.