Baby Loss Awareness Day

I will be lighting my candles at 7pm this evening, take a look at the candles Sally lit , and listen to Jess's beautiful voice reading the names of so many loved and missed babies.And if you can, light a candle tonight at 7pm for all the babies so loved.

Also check out Faces Of Loss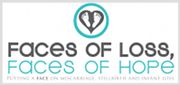 I've been following this site for a while now, but only recently submitted my story. I was worried about submitting a photo of myself. Initially I didn't want a photo of me pre loss, but all the photos after I just look too lost, so I just picked the photo Woody has of me on his phone. Not the most flattering,but I am at least smiling.

Day 15 - what you like about your house.
We've lived in this house for almost eleven years now. I remember when we were house hunting and this house just felt right even before we'd come through the front door.It may not be the smartest house on the street, or have the neatest, most fashionable interior, but it's home, and we love it here.
I guess the most important thing about this house is that three of our babies have been born here, Angus, Sid and Florence. And even though there has been so much sorrow in our lives recently, this house is still a happy home.